About the Natural Grocer CO.
Welcome to our award winning website!
The Natural Grocer carries on a tradition of quality and the Natural Grocer Premium Foods range is the testament of that commitment.
We have one of the most extensive ranges of wholefoods, we choose to buy non Genetically modified goods and source only the very best of natures produce. The Natural Grocer is based in Alexandria in Sydney Australia, where all the roasting, processing, packaging and warehousing is carried out on the premises.
Natural Grocer is committed to offering the highest quality nuts, dried fruits, mueslis, organic, snack lines, seeds and grains, backed by the highest level of service and information, which optimise and enrich the health and well-being of the end user.
Are you buying the best quality available?  Because we do!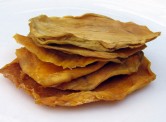 At last, finally, it's here.  Australian dried mango is back in stock and ready to go.  Get in touch with our fabulous sales team and place your order now.  Enjoy!