something to chew on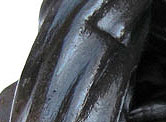 The Natural Grocer is proud to bring you Black Licorice pieces. We source only the finest Licorice available, using real Licorice root extract, made right here in Australia.

Did you know Licorice comes from the Greek meaning of Sweet Root?

The Romans and Greeks used it to flavour medicines. The Ancient Egyptians used it as a healing drink.

The Natural Grocer offers Licorice pieces in a variety of pack sizes.